Hampshire Business News Spotlight
Hampshire Chamber Business News
Salisbury FC
Light my Space
Dr Joanna Lovatt
Salisbury Life Scene
The Cake Forge
The New Inn, Salisbury
Bournemouth Echo
Armed Forces Day
Casa Fina
My Desk - John Rose Photography
Journal Sport - Mark Francis
Journal Sport - Tom Whelan
Salisbury Journal - Paulton Rovers
Salisbury Journal - Promotion Priority
Nadder and Wylye
Elaine Deeks - A Box of Tricks
Steve Claridge - Salisbury FC Manager
Ellie Cambray Jewellery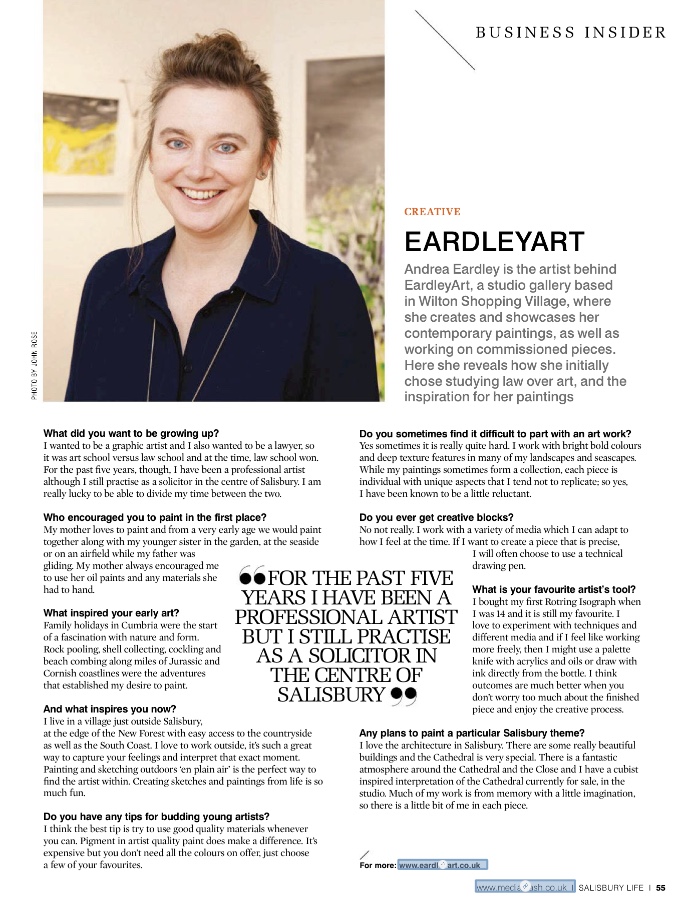 Eardley Art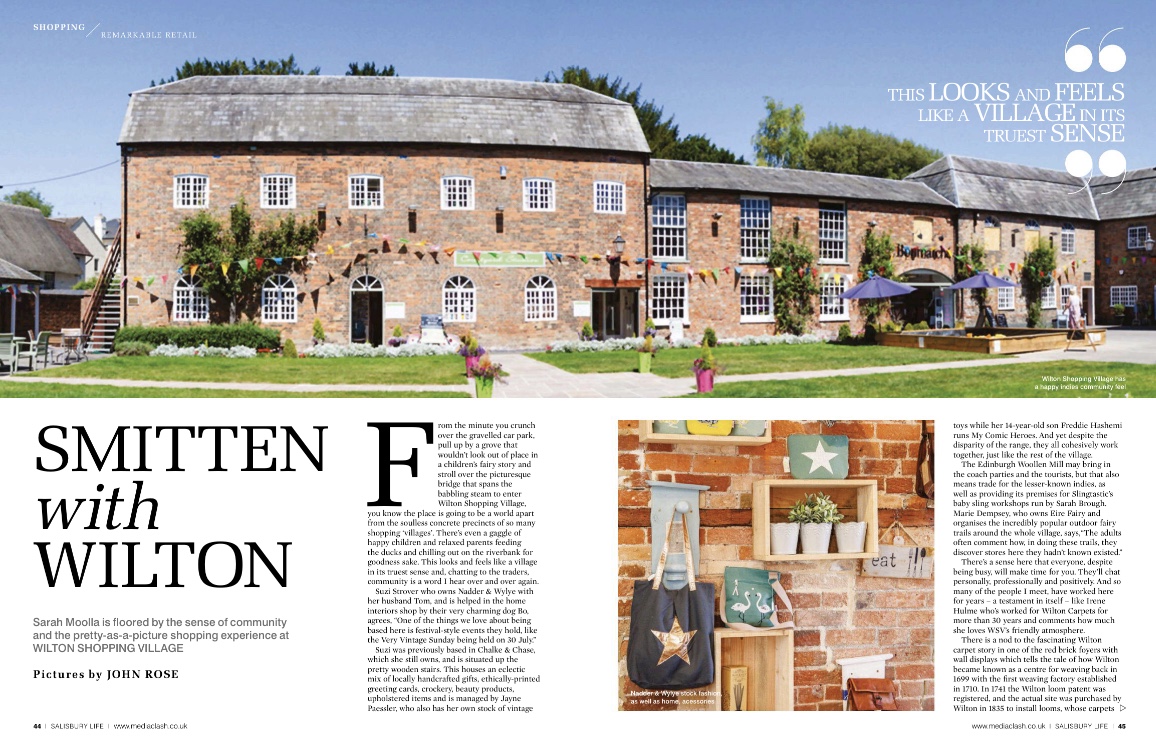 Smitten with Wilton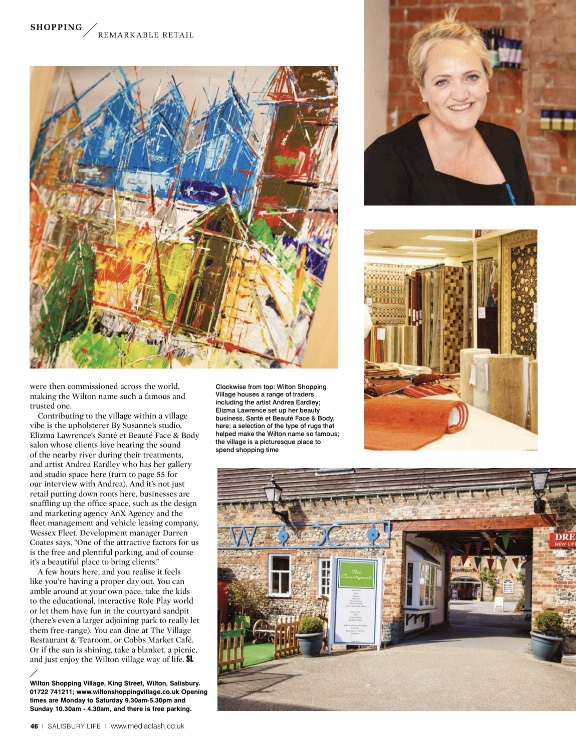 Wilton Shopping Village
Race for Life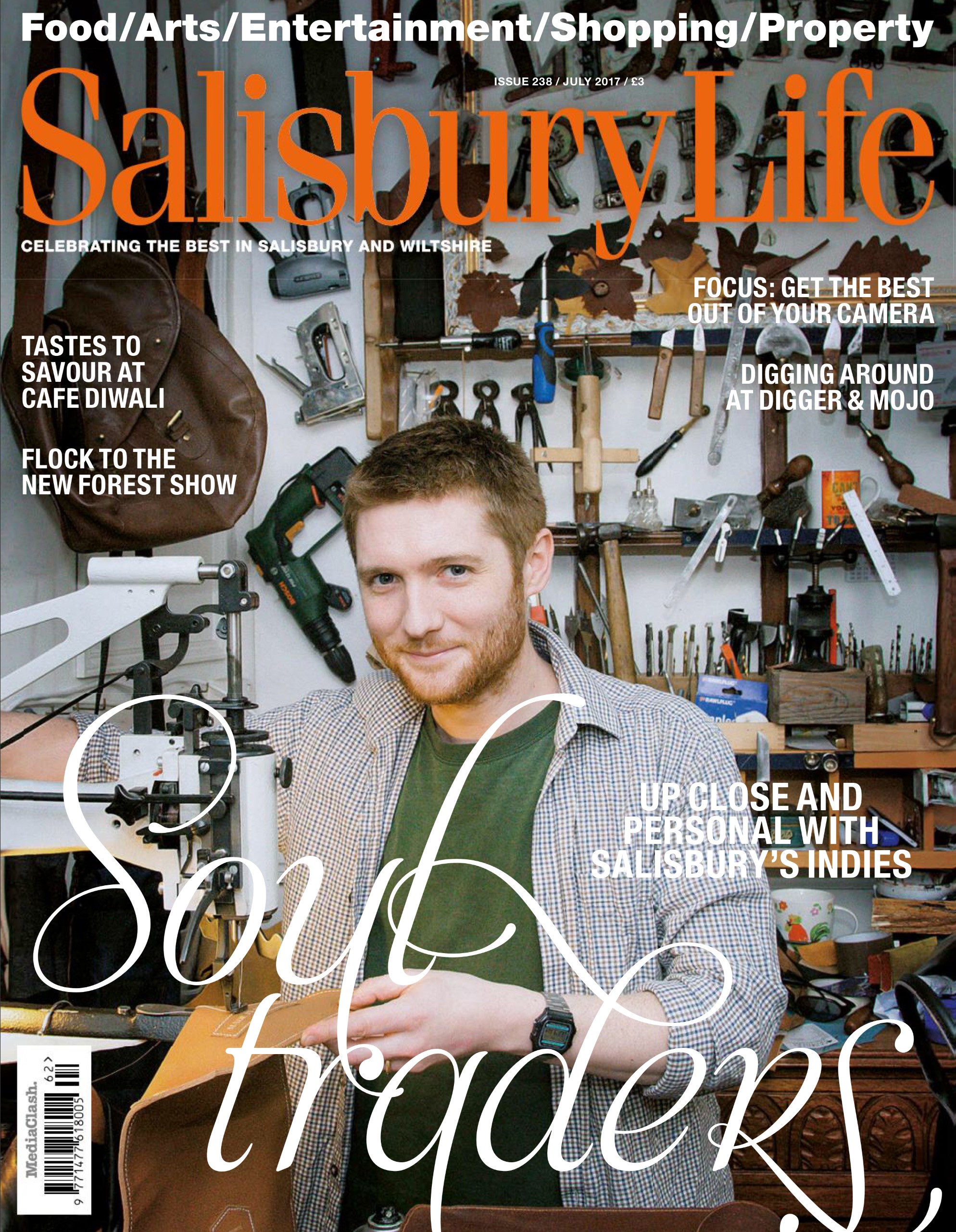 No 44 Homeworks
Digger and Mojo
Cafe Diwali
Goodfayre
Hereford Times Sport
Hereford Times Sport
Hereford Times Sport
Easter Procession in Salisbury
Salisbury Journal Sport
Salisbury Journal Sport
No 44 Homeworks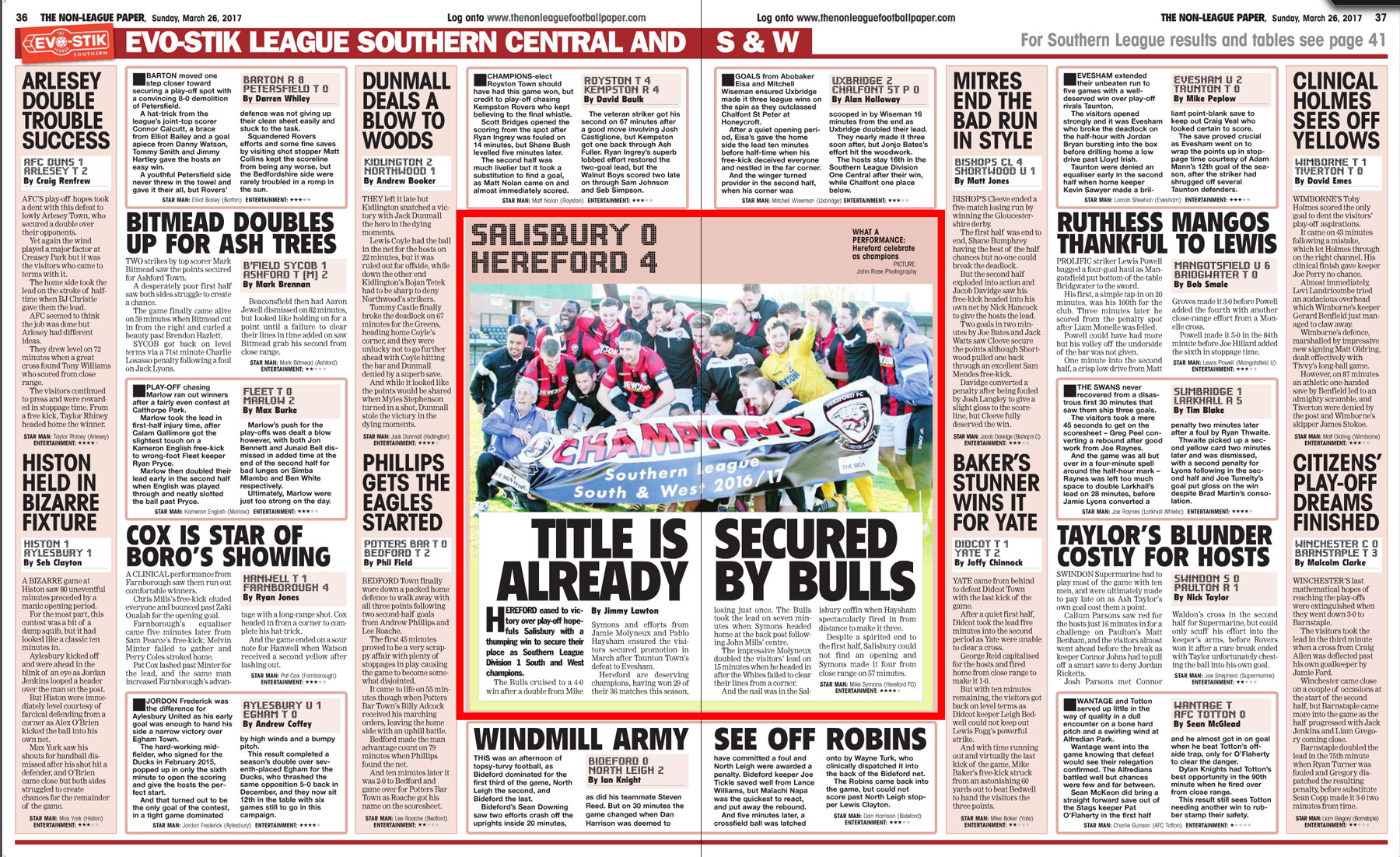 Non-League Paper
Salisbury may it 6 again Swindon Supermarine
Cross Keys Arcade, Robert Brown
Salisbury FC - Salisbury Journal Sport
Salisbury FC - Journal Sport
Intoto Kitchens
The Mayor of Salisbury's Christmas drinks
Play-off place for the whites
Salisbury Journal Sport
Lilli finds your singing voice
Allum & Sidaway, Salisbury
Dinghams Cookshop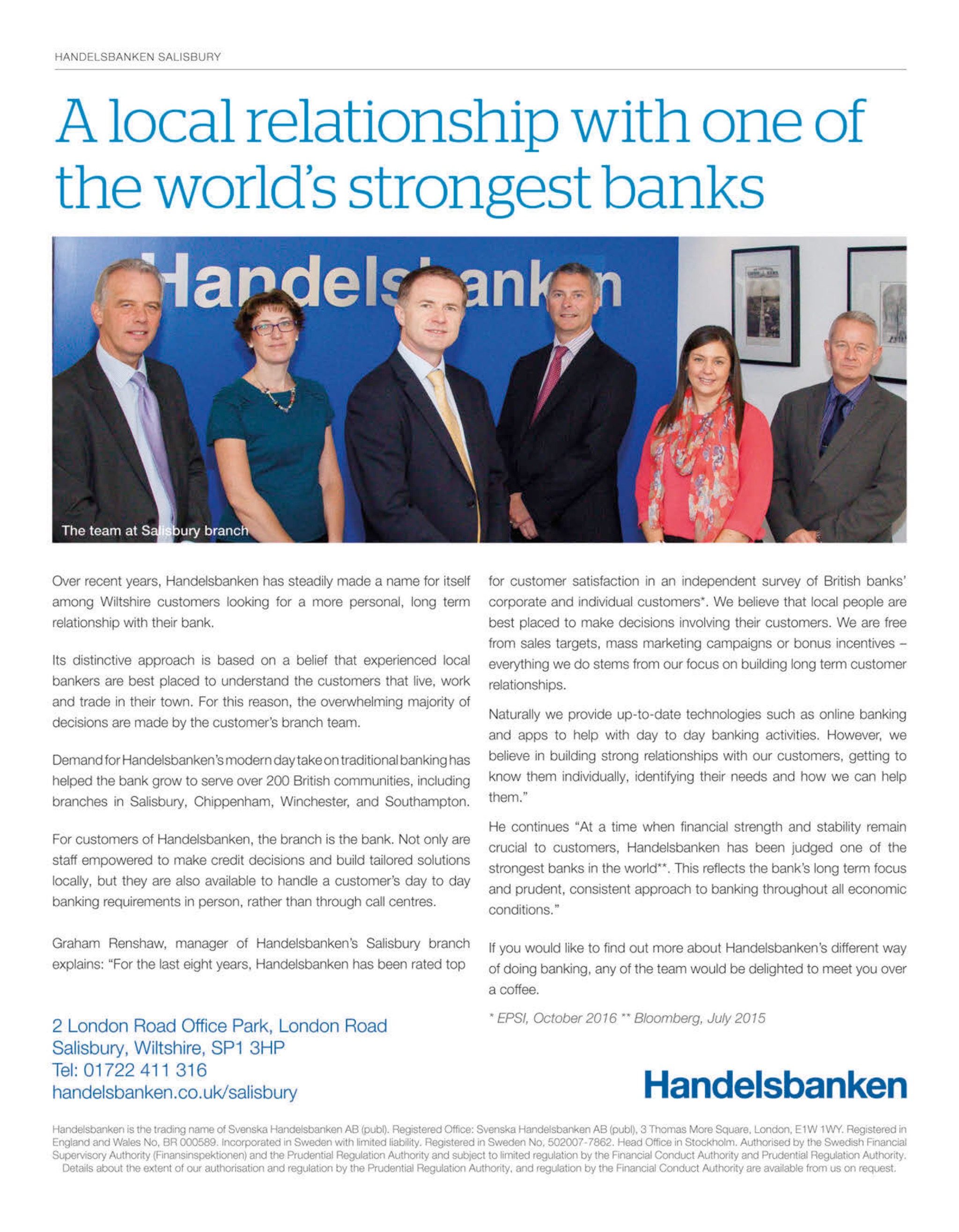 Handelbanken
Robert Tandy - BodyTech Restoration
Salisbury Carpet Company
Benson puts woods to bed with brilliant strike
Salisbury Journal Sport
TwentyOne B
Beulah's Vintage Attic
salisbury Journal Sport
The Slinky Fox
The Non-League Paper
Wilsons Law Summer Party
Non-League Paper
Salisbury Journal Sport
Tisbury Carnival
Messums Gallery
Salisbury Journal Sport
Gallery 21
Mindfulness Salisbury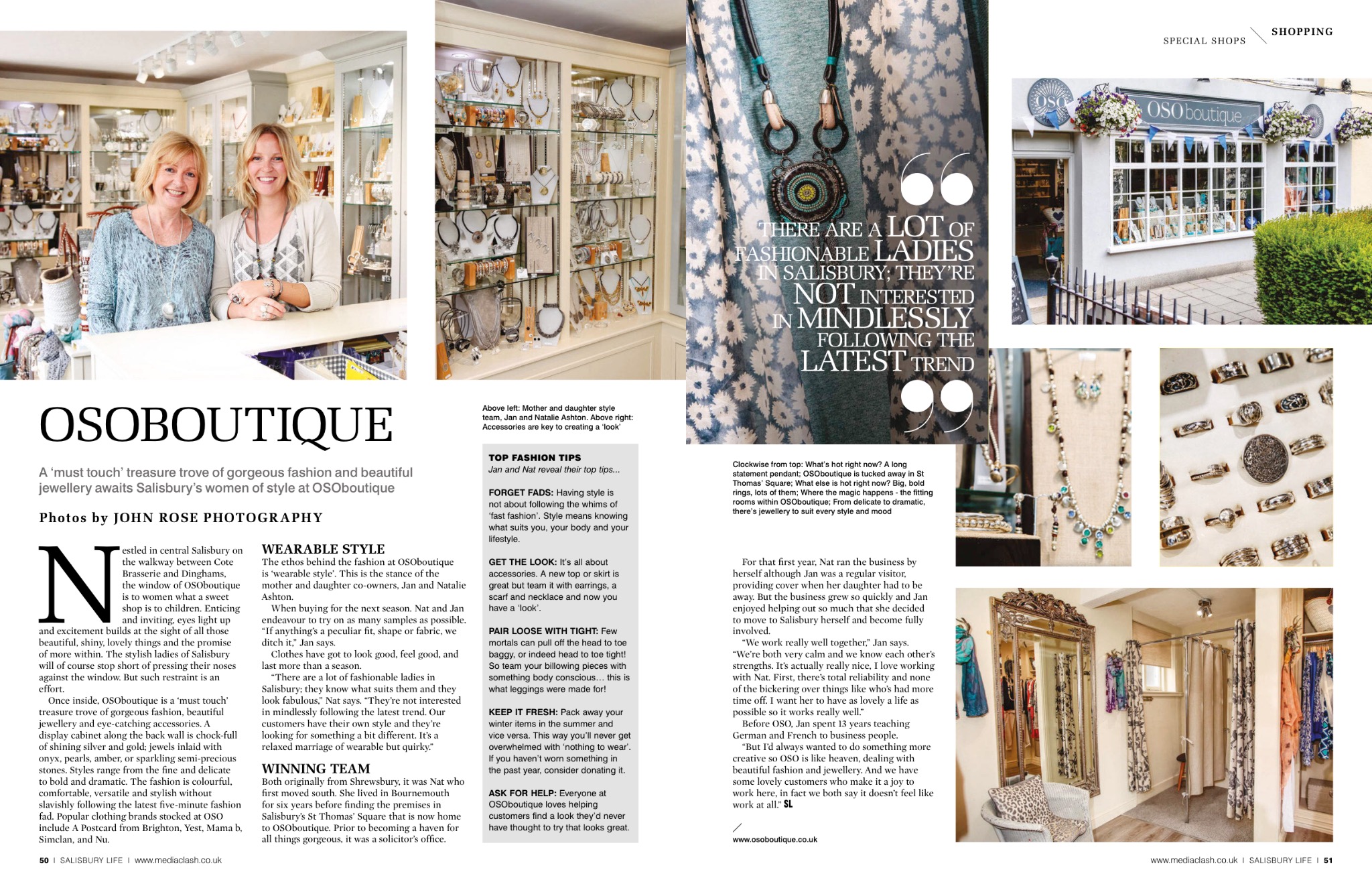 OSO Boutique
The Little Flower Shop, Amesbury
Solstice Kitchens
Shirley Hollis Accountants
John Rose Photography
TOSCA poster
The Fishmongers, Tisbury
Sandown Mercedes Salisbury - Chris Wells
The Red Lion
ASJ Design - Amanda Stillman-Jones
Celebrate Voice promotional poster
Fisherton Mill, Salisbury
Hampshire Business News Spotlight
Meet the neighbours in Salisbury
Hampshire Chamber Business News
Hampshire Chamber meets at Eastleigh Football Club, home of the Spitfires
Salisbury FC
Third time lucky for Whites as gap widens
Light my Space
Ira Blake and James Humphries shine a light on their Salisbury home
Dr Joanna Lovatt
Clare MacNaughton tunes into Dr Joanna Lovatt's remarkable fat-loss radio frequency treatment
Salisbury Life Scene
Gallery 21 played host to Gina Hawkshaw's latest collection of original oil paintingsFriends of Celebrate Voice gathered at Whitewalls Gallery on Butcher Row
The Cake Forge
Dan Mills, along with his wife Kate, the founder of The Cage Forge, which started up November 2016
The New Inn, Salisbury
Distinctly medieval in its appearance and love of British game, The New Inn is a breathe of old air in a world where ambience is being lost
Bournemouth Echo
Poole Town FC progress in the FA Cup after a 0-2 win at Salisbury
Armed Forces Day
Casa Fina
My Desk - John Rose Photography
My very own desk, laid out ready for a busy day
Journal Sport - Mark Francis
Journal Sport - Tom Whelan
Tom Whelan happy at the Mac
Salisbury Journal - Paulton Rovers
Lacklustre performance can only secure a draw
Salisbury Journal - Promotion Priority
Salisbury make a superb stat to the season
Nadder and Wylye
An inspiring, kaleidoscopic collection of beautifully-hued accessories and homeware
Elaine Deeks - A Box of Tricks
Steve Claridge - Salisbury FC Manager
Ellie Cambray Jewellery
My Desk feature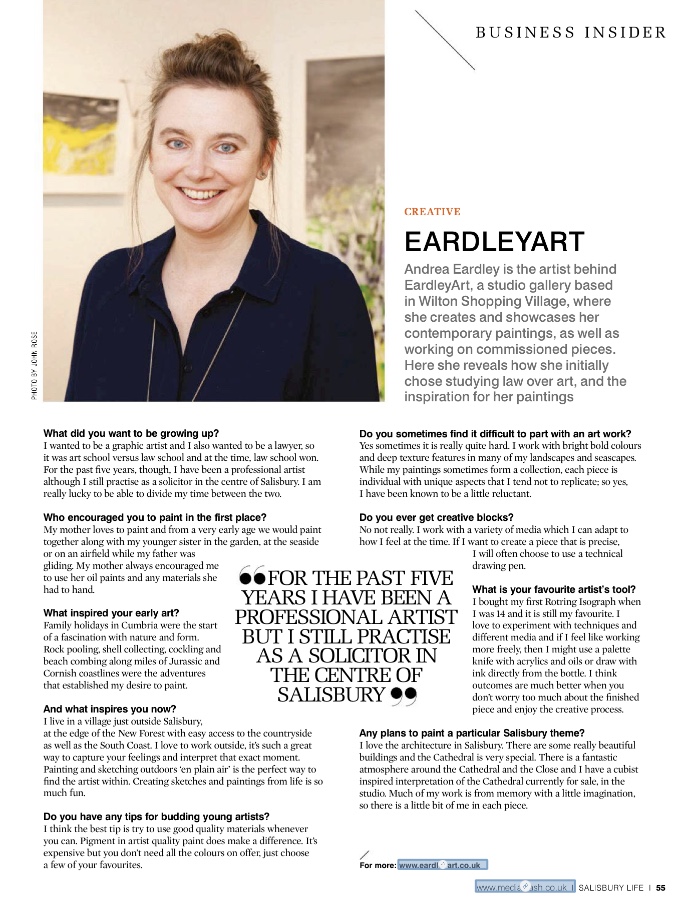 Eardley Art
Andrea Eardley is an artist based in Wilton Shopping Village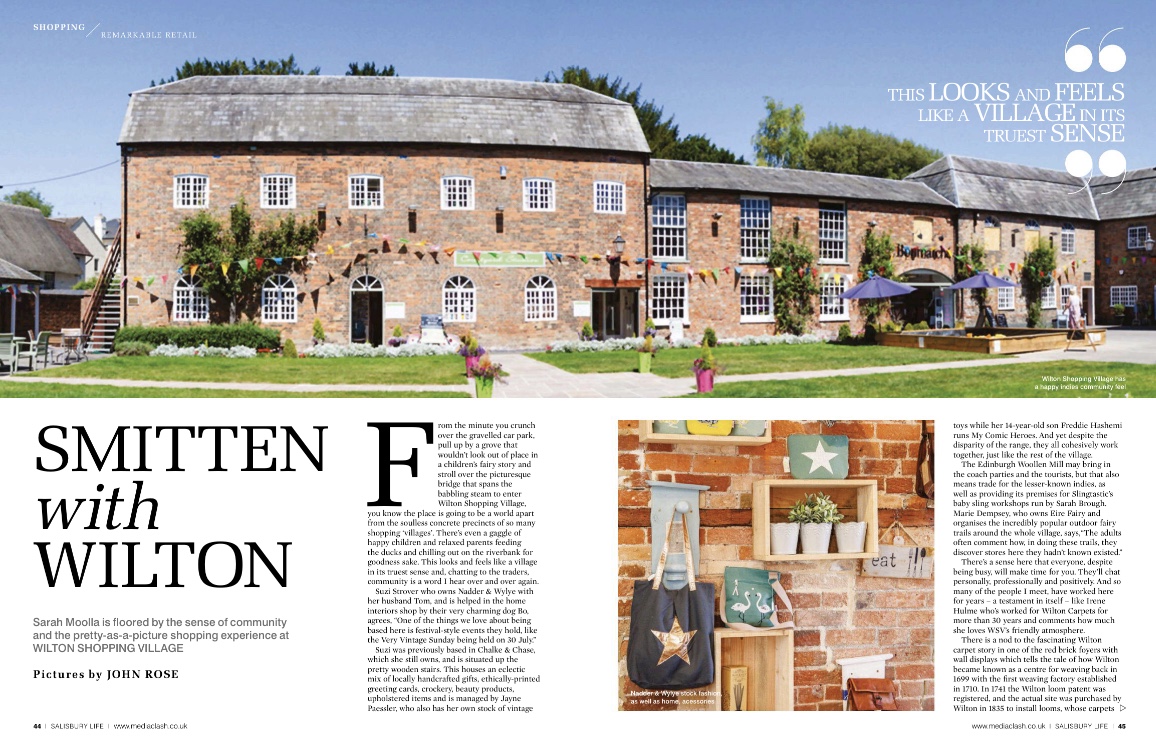 Smitten with Wilton
Wilton Shopping Village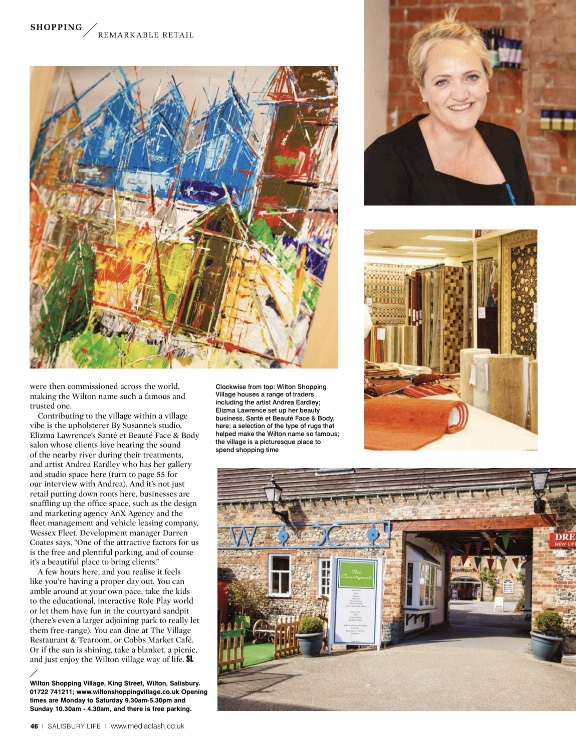 Wilton Shopping Village
Race for Life
Hundreds of women in race for Cancer Research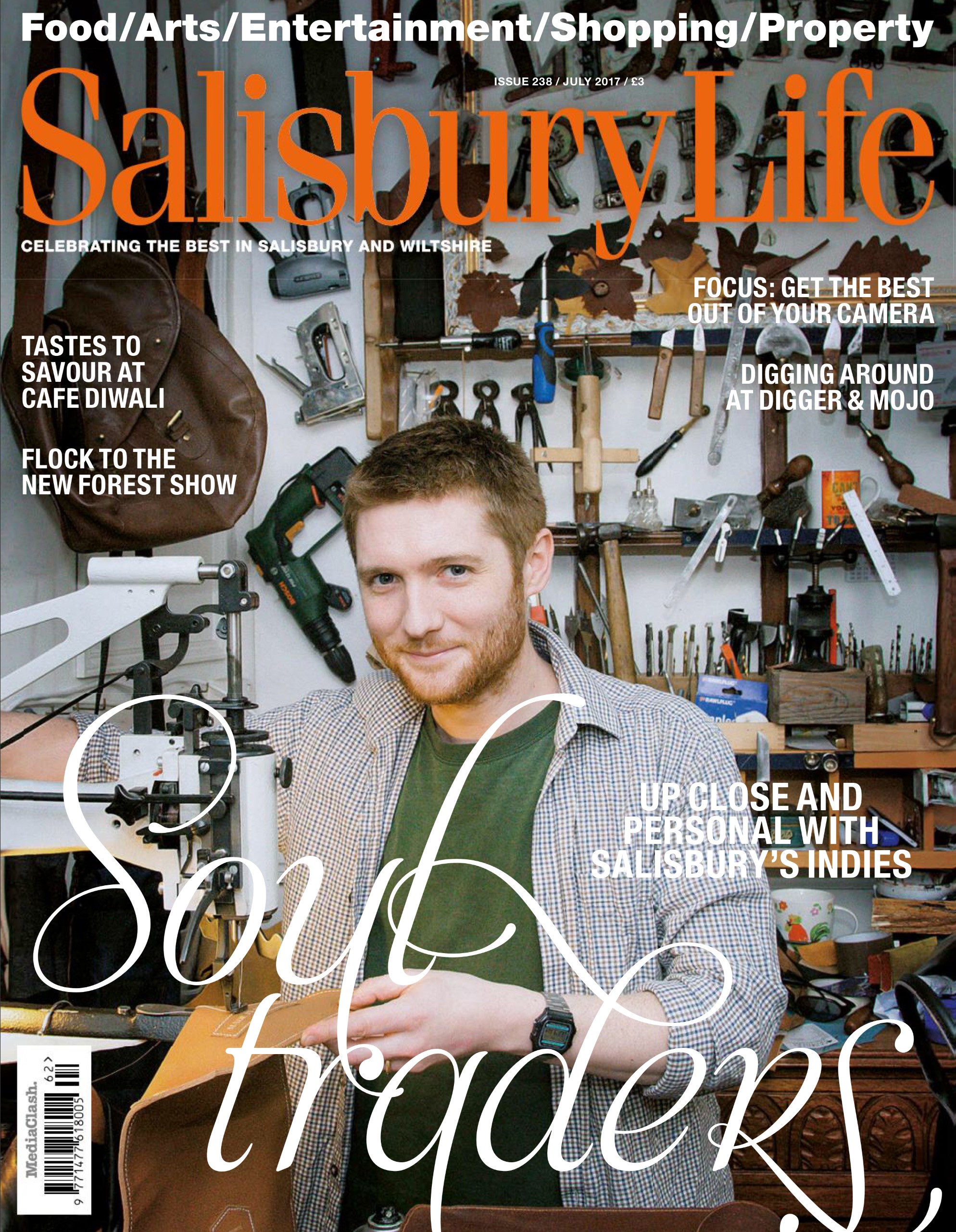 No 44 Homeworks
Luke Robson of LR Leather Repairs
Digger and Mojo
an emporium of enchanting restoration, retro furniture and eclectic wonders
Cafe Diwali
indian street food at its very best
Goodfayre
Salisbury Life's regular 'My Desk' feature focuses on Goodfayre's Dana Burton for this issue.
Hereford Times Sport
Hereford Times Sport
Jamie Molyneux jumps on Mike Symons' back after the Bulls striker made it 4-0 in the second half
Hereford Times Sport
Hereford are the Southern League Division One South & West champions
Easter Procession in Salisbury
Churches all across Salisbury took part in the Easter Procession
Salisbury Journal Sport
New signing Jesse Waller-Lassen is in fine form for the whites
Salisbury Journal Sport
'Only we can lose it now' Salisbury in the perfect place to lead the play-offs
No 44 Homeworks
As No 44 Homeworks prepares to celebrate its fifth birthday, owner Sherry Fletcher looks back at how it all began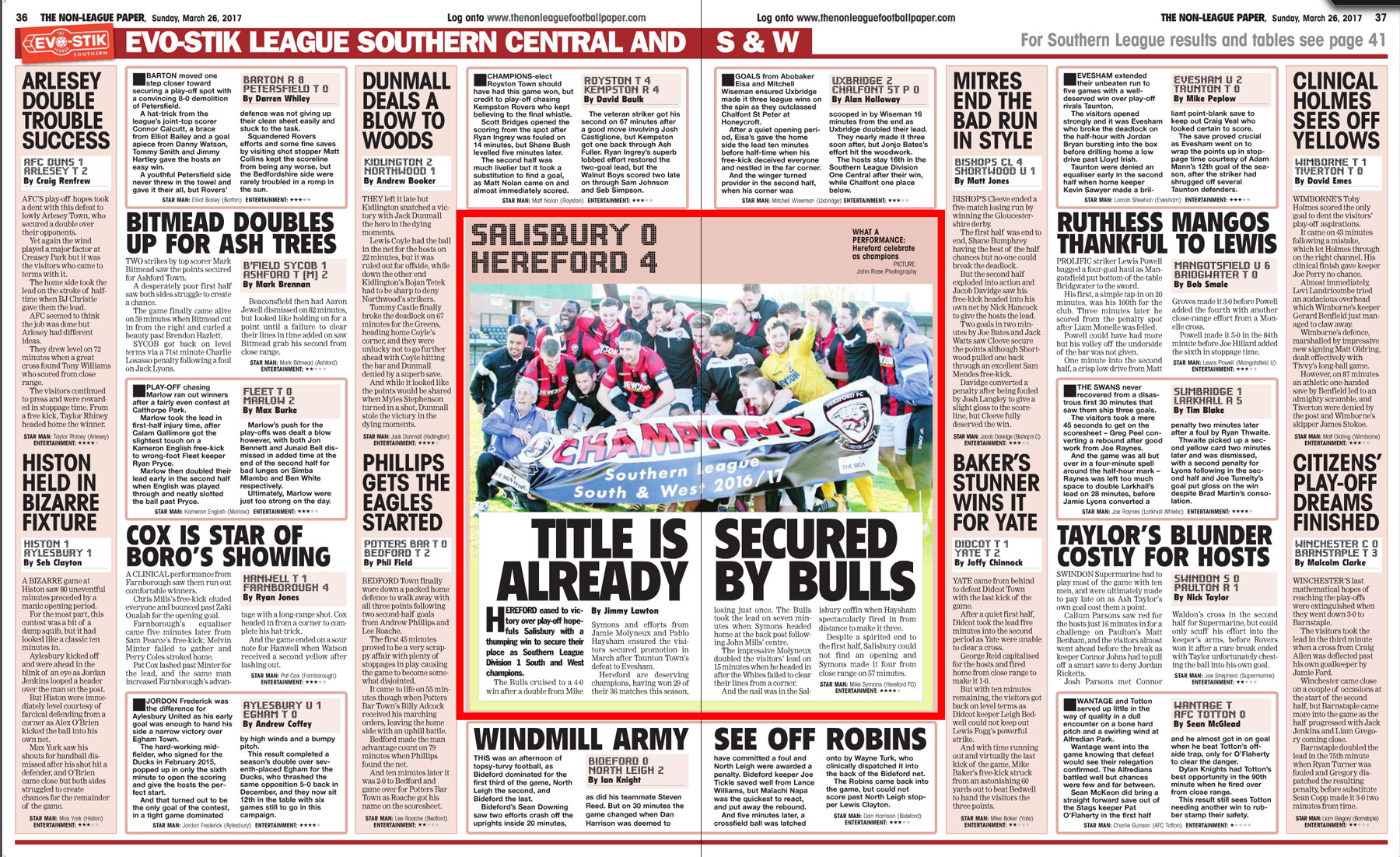 Non-League Paper
Hereford eased to victory over play-off hopefuls Salisbury with a thumping win to secure their place as Southern League Division 1 South and West champions
Salisbury may it 6 again Swindon Supermarine
Cross Keys Arcade, Robert Brown
Tucked discreetly away in the middle of Queen Street is the rather unassuming entrance to Cross Keys Arcade
Salisbury FC - Salisbury Journal Sport
An unbelievably exciting end to this southern league cup saw Salisbury come from 0-3 with 10 minutes to go, to win 4-3.
Salisbury FC - Journal Sport
Another convincing win for the whites moves them back into the play-off positions
Intoto Kitchens
If a new kitchen is on the cards for 2017 and you're looking for some top-notch design guidance, then we've got just the place for you.....
The Mayor of Salisbury's Christmas drinks
Salisbury Mayor, Derek Brown OBE was in jubilant mood in the run up to Christmas
Play-off place for the whites
Salisbury Journal sport confirm that Salisbury FC moved into the play-off places after their 2-1 win over local rivals AFC Totton on Bank Holiday Monday
Salisbury Journal Sport
Claridge Eyes Second in the 2-1 win over local rivals AFC Totton on Boxing Day
Lilli finds your singing voice
Songstress Lilli Badcock opens new singing school in Salisbury
Allum & Sidaway, Salisbury
Allum and Sidaway open the brand new store in the Market Square, Salisbury
Dinghams Cookshop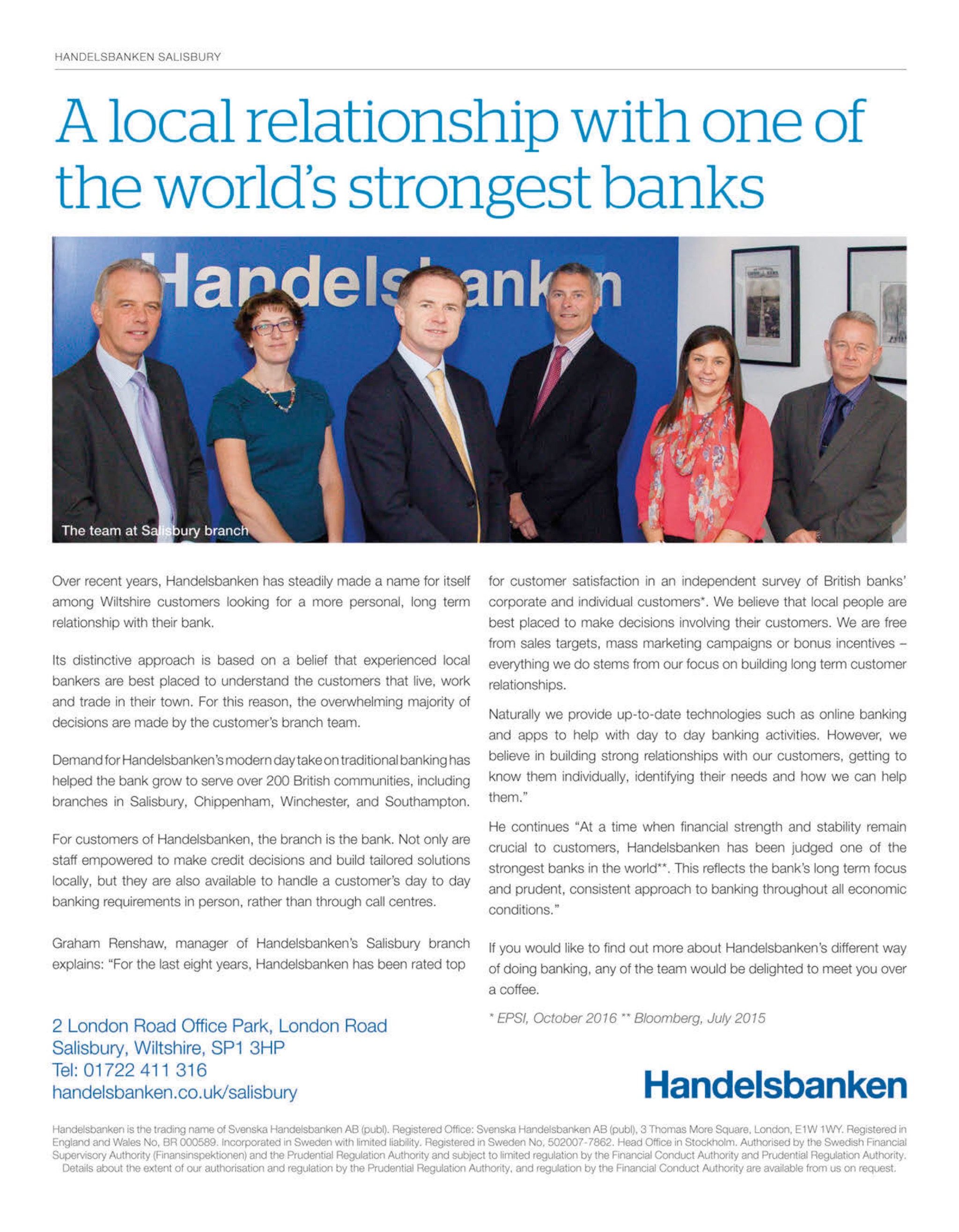 Handelbanken
Robert Tandy - BodyTech Restoration
Salisbury Carpet Company
Benson puts woods to bed with brilliant strike
Salisbury Journal Sport
Salisbury FC v Taunton FC
TwentyOne B
An exciting, varied and colourful collection that aims to span the generations and to please all in presenting a wonderful selection of garments from casual to occasion wear, from cruise wear to formal eveningwear. Bianca, Eugen Klein, Gardeur, Feugo and Weill are but a few of the labels that long have been the hallmark of Twenty One B.We also have a fabulous range for the Mother of the Bride or Bridegroom which includes our signature collection Paule Vasseur of Paris.
Beulah's Vintage Attic
Vintage Nostalgia all around you at Beulah's Vintage Attic
salisbury Journal Sport
91st minute heartbreak for the whites
The Slinky Fox
Kay Fox has ended her 12 year career to bring the taste of Italy to Salisbury
The Non-League Paper
Salisbury FC v Chippenham Town FC - FA Trophy
Wilsons Law Summer Party
Back in September we held our Summer Party at the Salisbury Museum. The evening was a mix of champagne, canapés and the chance to have a private viewing of the Constable Exhibition which included John Constable's Salisbury Cathedral from the Meadows 1831 in all its glory. Thanks to clients and intermediaries who attended and made the evening such a success.
Non-League Paper
Salisbury Journal Sport
Tisbury Carnival
Messums Gallery
Messum's Wiltshire is a pioneering multi-purpose gallery and arts centre, which will act as a destination for experiencing modern and contemporary art, design and performance. It will offer artists and collectors a unique experience, celebrating the creative endeavourin an unusual and innovative way. The Exhibition space and cafe will be in The Barn, Place Farm, Tisbury, a 15th Century tithe barn, the largest of its type in England and part of a wider Scheduled Monument. The landscape surrounding the Barn is an area of outstanding natural beauty and provides an inspirational backdrop for visitors. Once open, the vision is that Messums Wiltshire will become a cultural institution in the South West of England with a year round programme of exhibitions and events, workshops and performances.
Salisbury Journal Sport
Gallery 21
Mindfulness Salisbury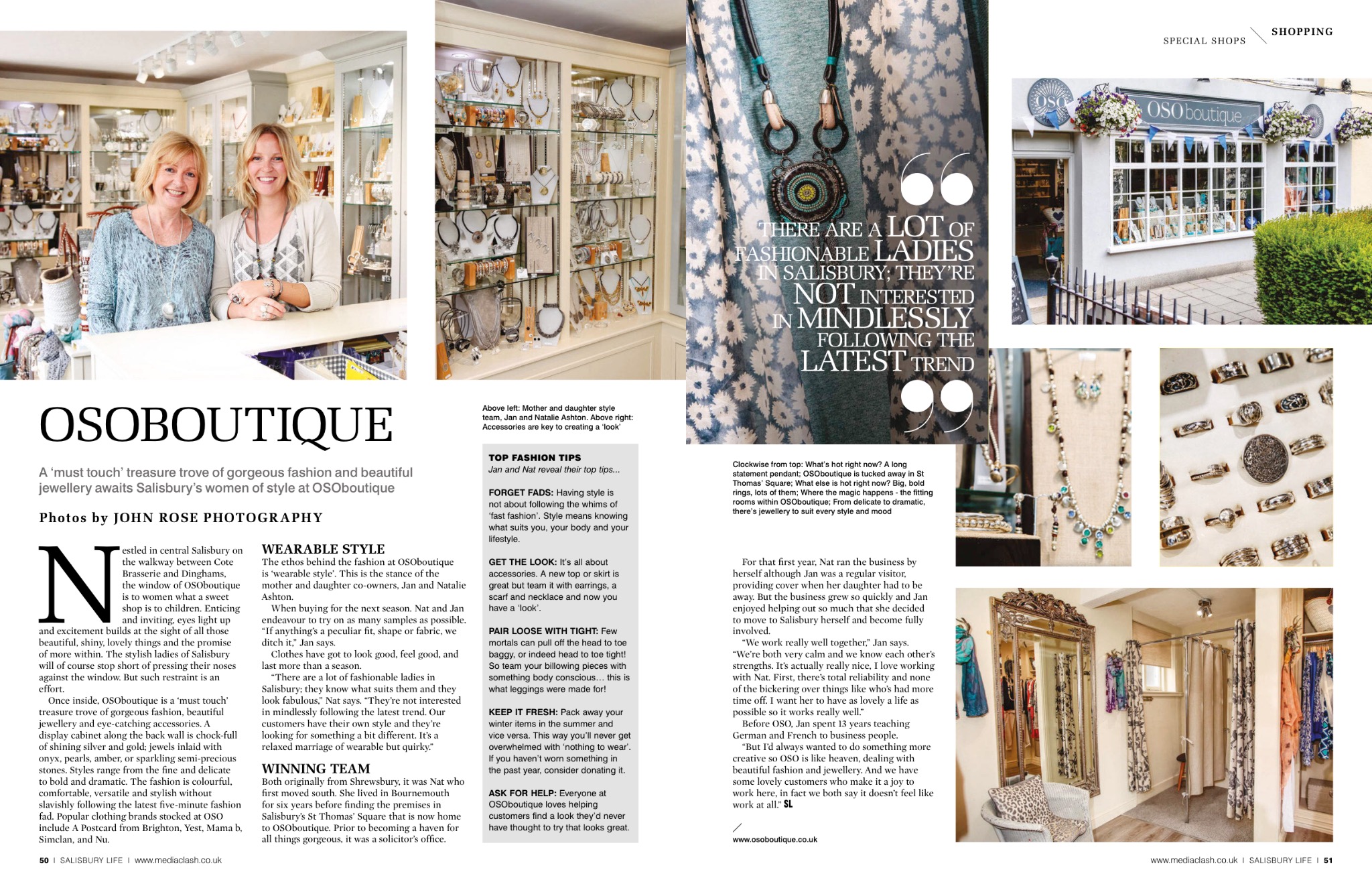 OSO Boutique
The Little Flower Shop, Amesbury
Solstice Kitchens
A visit to Solstice Kitchens for Salisbury Life saw us entering Dorset to capture images of their showroom just outside Shaftesbury
Shirley Hollis Accountants
John Rose Photography
TOSCA poster
The Fishmongers, Tisbury
Sandown Mercedes Salisbury - Chris Wells
The Red Lion
ASJ Design - Amanda Stillman-Jones
Celebrate Voice promotional poster
Fisherton Mill, Salisbury
1
2
3
4
5
6
7
8
9
10
11
12
13
14
15
16
17
18
19
20
21
22
23
24
25
26
27
28
29
30
31
32
33
34
35
36
37
38
39
40
41
42
43
44
45
46
47
48
49
50
51
52
53
54
55
56
57
58
59
60
61
62
63
64
65
66
67
68
69
70
71
72
73
74
75
76
77
78
79
80
81
82
83
84
85
86
87
88
89
90
91
92
93
94
95
96
97
98
99
100
101
102
103
104
105
106
107
108
109
110
111
112
·
·
·
·
·
·
·
·
·
·
·
·
·
·
·
·
·
·
·
·
·
·
·
·
·
·
·
·
·
·
·
·
·
·
·
·
·
·
·
·
·
·
·
·
·
·
·
·
·
·
·
·
·
·
·
·
·
·
·
·
·
·
·
·
·
·
·
·
·
·
·
·
·
·
·
·
·
·
·
·
·
·
·
·
·
·
·
·
·
·
·
·
·
·
·
·
·
·
·
·
·
·
·
·
·
·
·
·
·
·
·
·